HEMP CBD COCONUT EYE GELS
FOR ALL SKIN TYPES
Dark circles, puffiness, and wrinkles.
30 MG NANO ENCAPSULATED CBD
It's time to open those tired eyes and reach for our new CBD EYE GELS. Our all-natural, non-toxic Eye Gel has been carefully crafted with NANO Encapsulated CBD for that deeper penetration. Let our fast acting biodegradable coconut gels nourish that delicate under eye skin, reduce dark circles, improve elasticity and cell turnover with ingredients like Rye Seed Extract, Vitamin K, Rice Peptides, Pomegranate, and Green Tea.
Reduce dark circles with Vitamin K & Rice Bran Extract
Immediately tightens and firms with Oak Kernal, Griffonia and Pulullan
Relaxes & Smoothes crows feet with Rye Seed Extract
Lifts and tightens with Pomagranate & Green Tea Extract
Decrease eye bags with Eye Regener
Decreases swelling & eye bags with Yeast Polysaccharide and Rice Peptides
Long term collagen building, plumping and firming
Reduce inflammation and increases cell regeneration by using Nano Isolates
-Cleanse Skin.
-The Eye Gel is protected by 2 mesh layers, peel both layers away from the gel and apply to the under eye area.  Eye gel should be clear and somewhat slimy not paper feeling.
-For best results wear for 20 minutes.
-Remove biodegradable eye gels, discard.
-Do not rinse.
-For glowing skin use 2-3 times a week.
Aloe barbadensis (Organic Aloe Vera) Juice, Water & Lactobacillus Ferment Lysate & Camellia Sinensis Leaf Extract & Punica Granatum Extract & Caffeine, Saccharomyces cerevisiae Extract, Water (and) Lactobacillus Ferment Lysate, Secale cereale (Rye) Seed Extract, Punica granatum Extract (and) Citrus aurantium dulcis (Orange) Flower Extract, Propanediol, Centella Asiatica Extract, Sea Kelp (Lactobacillus/kelp ferment filtrate) Bioferment, Hyaluronic Acid, Hydrolyzed Rice Bran Protein (and) Glycine soja Protein (and) Oxido Reductases, Nannochloropsis Occulata Extract (and) Pullulan, Aveena Sativa (Oat) Kernel Extract, DimethylSulfone (MSM), Glycine Betaine (Beta vulgaris (Beet)) Sugar Extract, Griffonia simplicifolia Seed Extract, Niacinamide, Sodium Lactate, Phospholipids and Phytonadione (Encapsulated Vitamin K), Panthenol, Benzyl Alcohol and Salicylic Acid and Sorbic Acid, Magnesium Ascorbyl Phosphate, Hydroxyethylcellulose, Nano Cannabinoid, Natural Fragrance
Customer Reviews
01/07/2022
Chloe A.

US
Hands Down Best Eye Gels
I absolutely LOVE these and cannot recommend them enough. I've tried many types of eye gels/masks and none work like these. I once got a sample of lavender ones from Mantra Mask and I really hope those start to be for sale because they were soooo nice for the evening!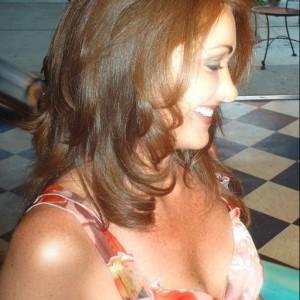 LE
08/10/2021
Lynda E.

US
Love these!
The coconut eye gels feel refreshing and help hydrate and brighten my under eye area. Such a great pick me up between sheet masks!
05/26/2021
Erin T.

United States
My Favorite Eye Gels!
These are my absolute favorite Eye Gels. They really do work. Never have to worry about trying to cover up those dark circles.
02/09/2021
Jennifer B.

United States
I recommend this product
We love it!
My husband asked me to order more so we got 2 containers! He said he wanted to keep one for himself on his side of the bed 😂. Definitely will get more of the eye gels
01/26/2021
Amy D.

United States
I recommend this product
AMAZING RESULTS!
This product is amazing! Your under eyes look radiant after 20 min.Its definitely a must have.😍