FOR ALL SKIN TYPES
This is the perfect mask after a skin procedure, it will help cut the recovery time in half!
CBD 30mg
Increase our body's natural ability to replenish new skin cells with the CBD REPAIR Mask!Vitamins B3, B5, C, and E rejuvenate skin cells, Chamomile, Calendula, and Beta Glucan calm and soothe while all-natural CBD repairs dull or damaged skin. Revive, nourish and heal with the CBD REPAIR Mask.
Collagen Amino Acids – A unique non-animal source of collagen glycoproteins, derived from yeast, that have been shown through clinical tests to deliver enhanced levels of moisture to the skin.
Salva Hispanica Extract – A specialized botanical extract derived from Chia seeds that scientific studies show to be both moisturizing and inflammation reducing. Calms the skin and reduces irritation.
Pisum Sativum Peptides – A natural source of amino acids from green pea protein that provides a plant based hypoallergenic source of balanced protein amino acids to the skin which hydrates and protects the skin.
Glycine Betaine – An extract from Beet Sugar that is a highly effective hydrator directly for skin cells. Also helps to reduce irritation and build collagen.
Artemisia Abrotanum Extract – A botanical extract that provides specialized oligosaccharides which have been clinically shown to improve skin elasticity, firmness, and reduce fine lines.
Aveena Sativa Kernel Extract – A specialized extract derived from oat polysaccharides that have demonstrated, through numerous clinical trials, an immediate firming, tightening, and lifting of facial skin.
Beta Glucan – A natural extract derived from yeast that soothes, moisturizes, and tightens skin, while helping to improve collagen production for wrinkle reduction.
• Gently unfold mask and place cloth side on clean, dry face.
• Remove foil backing and position openings for eyes, nose and mouth.
• Relax, reflect and recharge for 15 to 30 minutes.
• Massage excess serum into neck and décolletage (no need to rinse after use).
• Remove mask from face and discard.
• For best results use twice weekly, or as often as desired.
INGREDIENTS: AloeBarbadensis (OrganicAloeVera)Juice,Propanediol,YeastExtract,BetaGlucan,Sea Kelp (Lactobacillus/kelp ferment filtrate) Bioferment, Salvia Hispanica (Chia) Seed Extract, Anthemis nobilis (Chamomile Roman) Flower / Leaf Distillate , Dimethylsulfone (MSM), Glycerin (and) Purified Water (and) Camellia sinensis (Green Tea) Leaf Extract (and) Camellia sinensis (Darjeeling Black Tea) Leaf Extract (and) Centella asiatica (Gotu Kola) Extract (and) Aspalathus linearis (Rooibos / Red Bush) Leaf Extract (and) Camellia sinensis (White Tea) Leaf Extract (and) Gluconolactone (and) Sodium Benzoate, Niacinamide, Glycerin (and) purified water (and) Hypericum perforatum (St. john's wort) leaf extract, Lactobacillus/Eriodictyon Californicum Ferment Extract, Glycine Betaine (Beta vulgaris (Beet)) Sugar Extract, Organic Calendula Officinalis Flower Extract, Hyaluronic Acid, Panthenol, Creatine, Tocopheryl Acetate (Vitamin E), Water (and) Phospholipids (and) Magnesium Ascorbyl Phosphate (Vitamin C), Xanthan Gum, Cannabis Sativa, Glycerin (and) Benzyl Alcohol (and) Salicylic Acid (and) Sorbic Acid
Customer Reviews
12/09/2022
Lana A.

US
HempCBD repair mask
I'm really love this mask, I used them after I massage my face and it keeps my face hydrated and moisturized.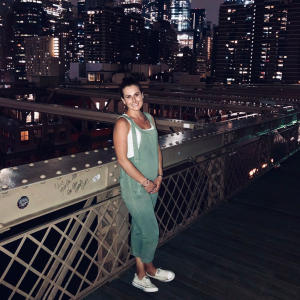 N
11/30/2021
Nicole

US
changed my life
All stocked up and beyond grateful for the extra little goodies and the personal note so I wanted to message and say THANK YOU!! Mantra mask changed my life! I'm on health treatment for Stage 4 colo-****** cancer and am on a drug called erbitux which can cause a really serious face rash! When I found Mantra mask I said I would give it a try and now I literally cannot live without it. All of my nurses cannot get over how clear my skin is and all I can ever say is I give mantra mask all the credit! I do a mantra sheet mask 3-4 times a week and wash with the clarifying cleanser, spray the collagen spray and use the collagen serum. As a young women having skin rashes was extremely challenging for me. I share this because there truly are no words to express my gratitude. Thank you for the wonderful product you've created and for all you do!! Happy holidays to you all❤️
05/14/2021
Junli S.

United States
I recommend this product
Mixed feelings
First, I adore Mantra masks in general, and the pore mask is my all-time favourite - I am obsessed with it! The repair mask though I've had mixed experiences with. I really loved it the first time I used it, and recently repurchased several, but for some reason it keeps giving me little red bumps on my face (this has happened three times now, so I'm pretty sure it's the culprit). I wonder if an ingredient is irritating my skin, or interacting poorly with another part of my skincare? So strange as I remember it being wonderful and soothing the first time. Bottom line - try it out, if it works for you, Mantra masks are so wonderful and nourishing, and there is always a very generous amount of serum in the pack!
05/09/2021
Celine C.

United States
I recommend this product
Love
High quality, and super hydrating
10/31/2020
Eileen D.

United States
I recommend this product
Amazing!
The masks are incredible, I use weekly and have forsaken all others. And the customer service is first rate!